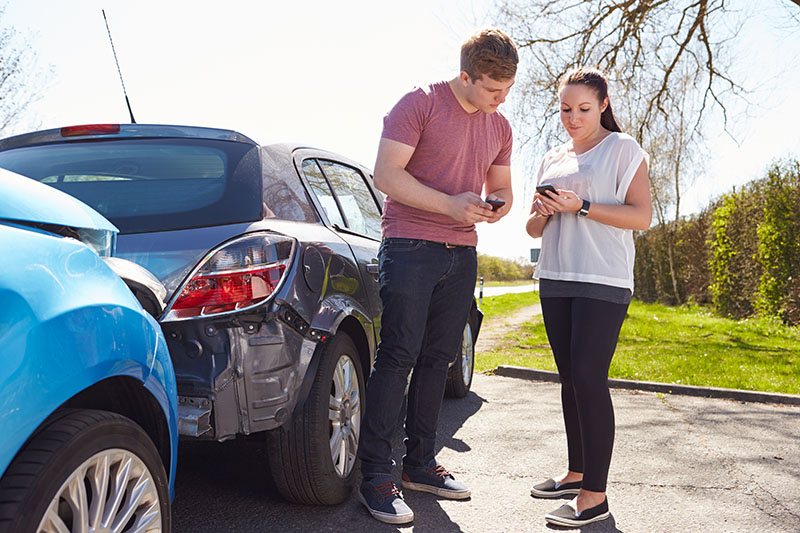 What To Do and What Not To in the Event of an Accident
The aftermath of an accident can be very stressful for everyone involved. A lot happens in a very short amount of time, and it is easy to miss out on critical steps that need to be taken. It is also just as easy to take actions that should be avoided. Therefore, if you are involved in an accident, it is imperative that you remain calm and follow the following steps.
What to do
1. Stop. If you are involved in an accident and drive away, you can be criminally prosecuted for leaving the scene of an accident.
2. Ensure yours and everyone else's safety. If possible, leave your car and walk to the side of the road. If you cannot get out of your vehicle, turn on the hazard lights.
3. Call 911 immediately if anyone is injured, or if the damage to all vehicles appears to total more than $2,000. Also, call 911 if you suspect any involved driver to be guilty of a Criminal Code offence, such as driving while intoxicated or under the influence of drugs.
4. If your car is driveable, move it to the side of the road. Place warning triangles, cones or flares around your vehicle, as this will lessen the chance of another vehicle colliding with your car.
5. Take pictures of the accident scene and of damage to all vehicles. These should preferably be taken before the cars are moved, and should capture the road conditions.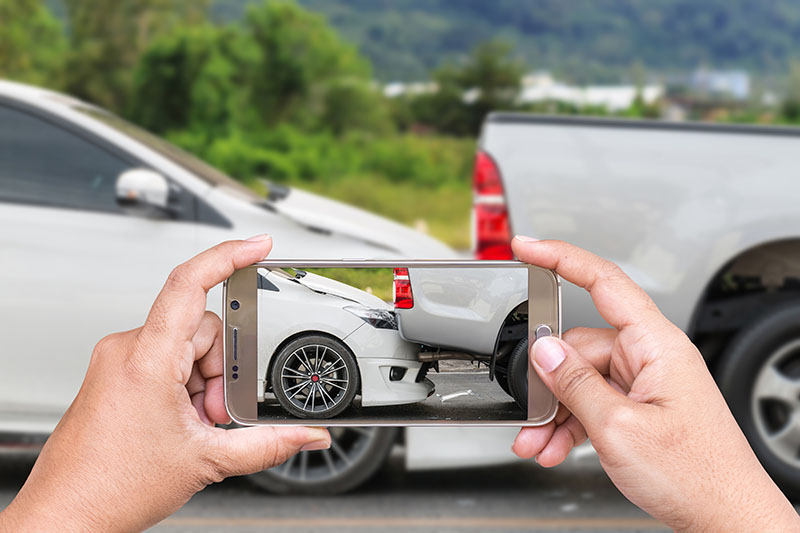 6. Exchange relevant information with all parties involved in the accident. This includes the names, addresses, telephone numbers and driver's licence numbers of all drivers, the licence plate numbers of all vehicles, the names and addresses of all registered vehicle owners, and the insurance information of everyone involved. Also take down the names, addresses, and telephone numbers of all passengers and witnesses.
7. Call your insurance company and share all details of the accident with them.
8. Take your vehicle only to an approved collision repair centre that guarantees its work.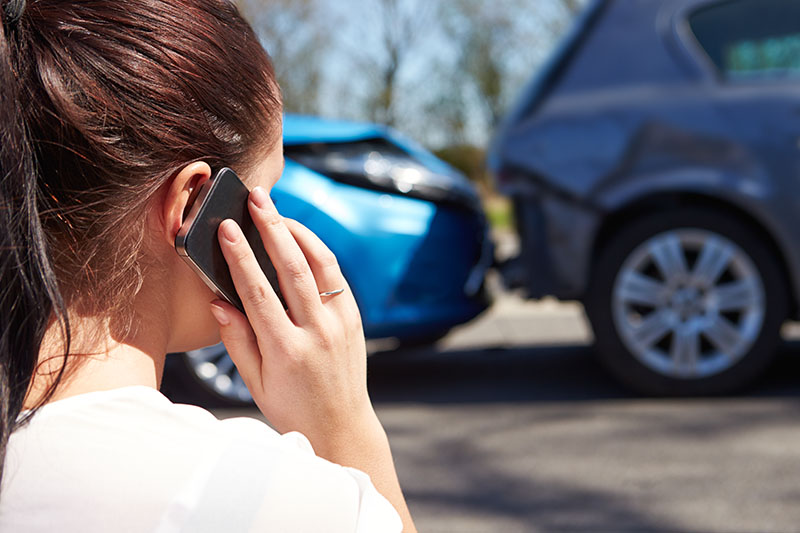 What not to do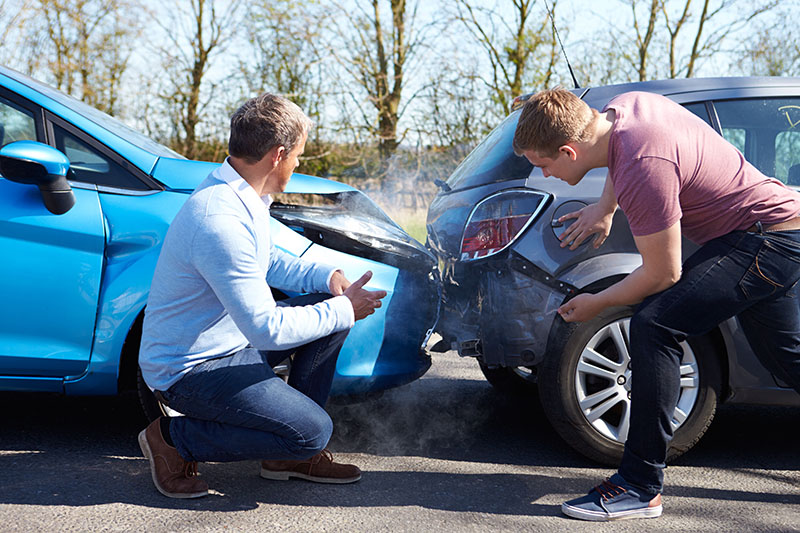 1. Never apologize and never admit fault, even if you are certain you made a mistake. Fault is determined by an official process, and it is best to leave it to the experts. Remain calm and don't discuss the accident with other drivers, and don't let them intimidate you into accepting fault. When the police arrive, give them all the facts about what happened, but refrain from admitting fault. Truthfully tell officers everything you remember, and let them decide who is at fault.
2. Do not move anyone who is injured, as you can worsen their injuries. If they are conscious, stay with them and wait for emergency medical help to arrive.
3. In a minor collision, resist the urge to settle for direct payment to repair any damages. The other driver may promise to compensate you at the scene of the accident, but then may refuse to pay the full amount later. They may even make a fraudulent claim against you, and blame you for being at fault. Protect yourself from such future trouble, and always inform your insurance company of the accident and call the police if damage to all involved vehicles exceeds $2,000. If you are not at fault, your insurance premium and driving record will not be affected.
4. Never sign any document other than the police report.
5. Do not leave the scene of the accident unless you have all relevant information from all concerned parties and have spoken to the police if necessary.
6. Do not get your vehicle repaired without obtaining clearance from your insurance company.
Conclusion
Follow these simple dos and don'ts, and you can rest assured that you will remain protected in the aftermath of an accident. Also, remember that you have the right to select the facility where you want your car repaired, so always take it to a top-rated collision repair centre that guarantees all its work. This is the only way you can be sure that your car will be repaired according to factory specifications.